Mecalac MWR wint Bauma Innovatie Award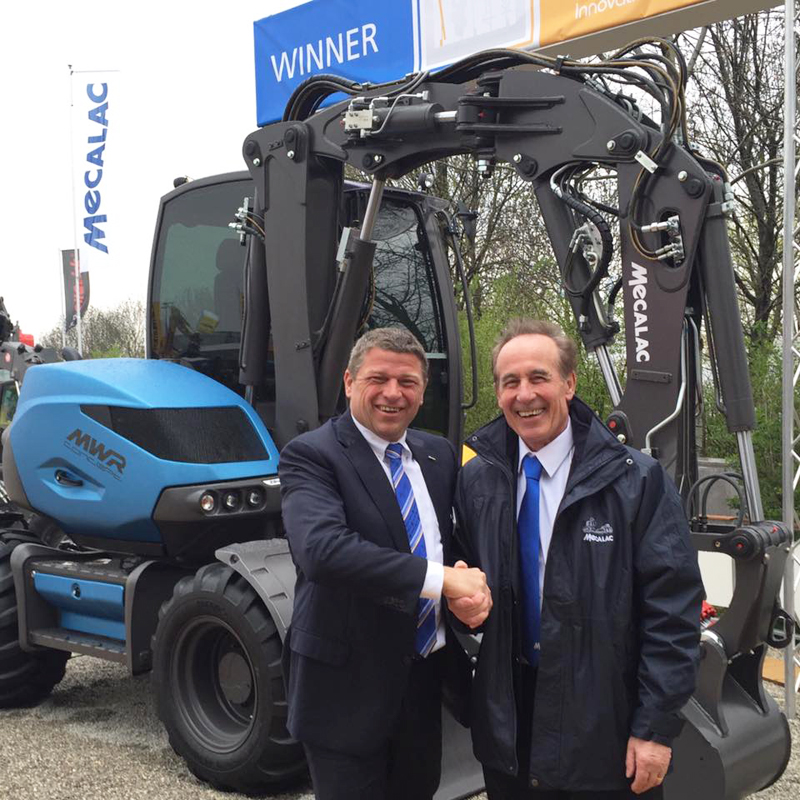 And the winner is ….?
Mecalac MWR concept heeft voor het design de prestigieuze Bauma Innovatie Award 2016 gewonnen
Resultaat van een mooie samenwerking tussen Mecalac S.A. en Ahlmann Nederland waarbij onze fantasieën zijn omgezet tot werkelijkheid.
Trots op deze internationale erkenning waar ook diverse van onze klanten en machinisten bij betrokken zijn geweest.
Maak kennis met de MWR op de Mecalac stand FM 715/1.
Op de hoofdfoto wordt de heer Henri Marchetta (C.E.O. van de Mecalac groep) gefeliciteerd door Arjan van den Oord.